Our hours & addresses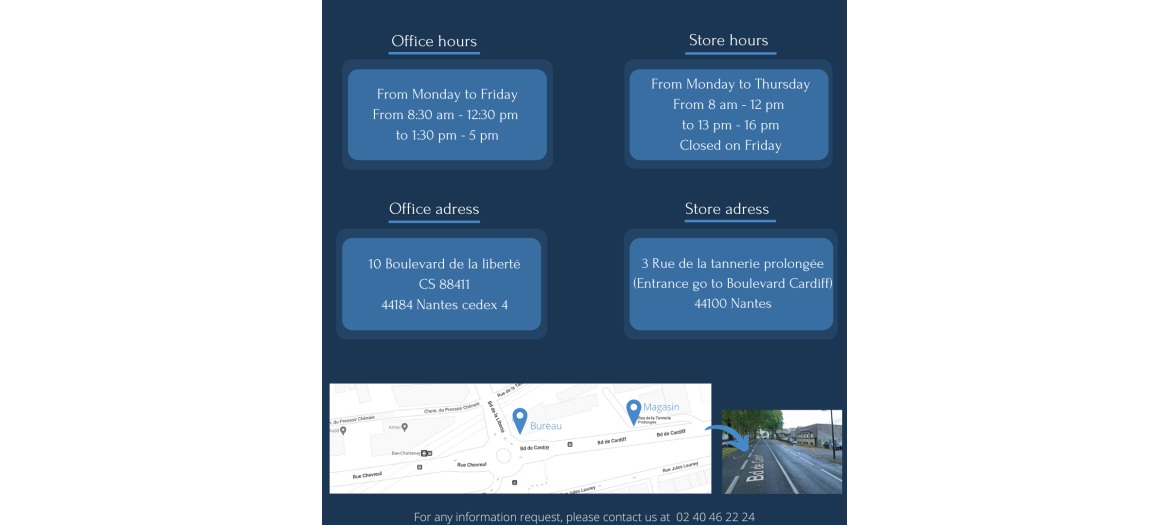 We inform you of our store hours, Monday to Thursday from 8:00 am to 12:00 pm and from 1:00 pm to 4:00 pm. Our store is closed on Fridays, we do not ship on this day.
Our office hours are from 8:30am to 12:30pm and from 1:30pm to 5pm from Monday to Friday.
As a reminder, 
The address of the offices:
10 Boulevard de la liberté
CS 88411
44187 Nantes cedex 4
The address for deliveries : 
3 rue de la tannerie prolonged 
(Entrance on the side of the boulevard Cardiff )
44100 Nantes
The Dejoie team.