Polyethylene safety seal consisting of an acetal lock mechanism. A durable and ergonomic solution with a manual system to tear off the seal. Suitable for large temperature gaps, it is used for air transport, in hospitals and dairy industry. Optional customization, logo, bar codes, custom-made numbering.
Detailed description
Product information
Use
Manual clamping
removal without tool
Typology
With progressive tightening
Field of application
Food industry
Chemical and Pharmaceutical Industry
Medical
Transport and Logistics
Material
High density polyethylene (HDPE)
Packaging
Pin of 10 pieces - Box of 1 000 pieces
Technical characteristics
Rod length
Overall = 300 mm ; Usable = 230 mm
Coloris
Yellow, red, blue, green, white
Marking type
Name or logo, Numbering, Bar code
Drawing

In the same range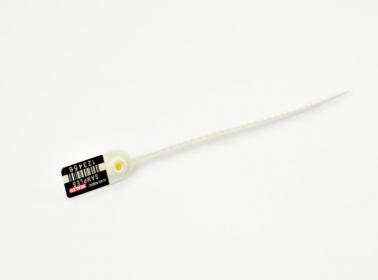 Combi Seal
Safety seal highly resistant to extreme temperatures, made of nylon, with an acetal locking mechanism.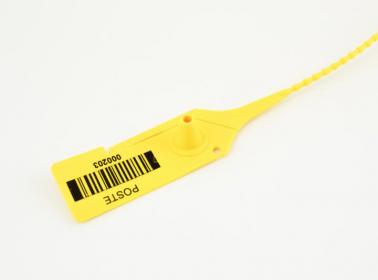 KL 440 seal
Polyamide safety seal 6.6 with a 3.8 mm diameter and a 320 mm notched rod.