Polypropylene adjustable safety seal. With its 8mm flat rod and its 300mm fixation length, it is adapted to various application fields. Ideal to secure bags, postal bags, trucks, tank shells, doors, various locks, etc… Optional customization, logo, barcodes.
Detailed description
Product information
Use
Manual clamping
removal with plier
Typology
With progressive tightening
Field of application
Bank and cash transport
Food industry
Security and defence
Transport and Logistics
Packaging
Pin of 10 pieces - Box of 2 000 pieces
Technical characteristics
Rod dimensions
Width 8 mm x Thickness 2,5 mm
Rod length
Overall = 430 mm; usable = 300 mm
Coloris
White, blue, red ,yellow, green
Engraving
Laser
Hot printing process
Drawing

In the same range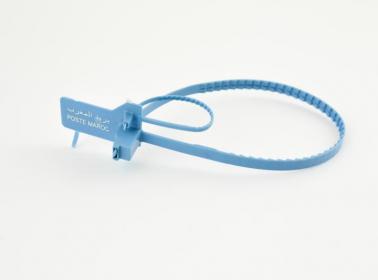 DEJ 917 seal
Polypropylene safety seal with a 400 mm long and 7.5mm large flat notched rod.
Associated products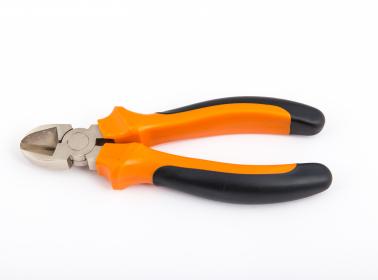 Wire cutter KL 150
Wire cutter with a diagonal of 150mm, hardened and tempered chromium vanadium steel. Cutting edges induction hardened.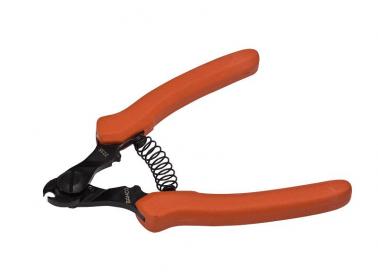 Cable cutter KL
Wire cutter 5mm made of hardened steel 60-62 HR with blades and cutting angle adapted to resistant alloys and to multi-fibre cables.