Polyamide safety seal 6.6 with a 3.8 mm diameter and a 205 mm notched rod. Ease of use with several different locking positions. Ideal for transport, agricultural tracking, postal service, medical sectors. Optional customization, logo, barcodes, numbering.
Detailed description
Product information
Use
Manual clamping
removal with plier
4 picots de maintien de sac
Typology
With progressive tightening
Field of application
Bank and cash transport
Food industry
Chemical and Pharmaceutical Industry
Recycling
Security and defence
Transport and Logistics
Packaging
Bag of 100 pieces - Box of 1 000 pieces
Technical characteristics
Rod length
Overall = 314 mm ; usable = 205 mm
Coloris
Yellow, red, blue, green, white
Engraving
Heat transfer printing technology
black or white colour
Marking type
Name, Numbering, Bar code
Drawing

In the same range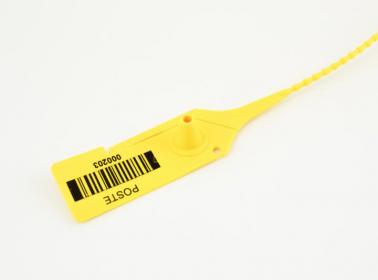 KL 440 seal
Polyamide safety seal 6.6 with a 3.8 mm diameter and a 320 mm notched rod.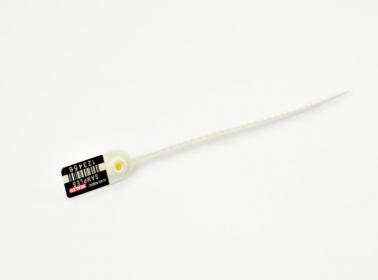 Combi Seal
Safety seal highly resistant to extreme temperatures, made of nylon, with an acetal locking mechanism.
Associated products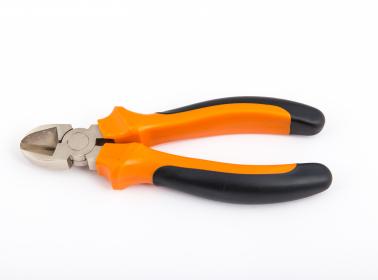 Wire cutter KL 150
Wire cutter with a diagonal of 150mm, hardened and tempered chromium vanadium steel. Cutting edges induction hardened.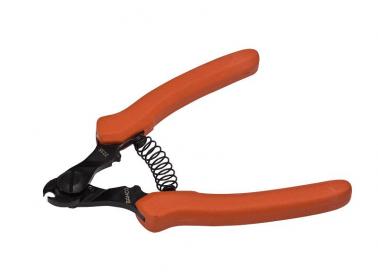 Cable cutter KL
Wire cutter 5mm made of hardened steel 60-62 HR with blades and cutting angle adapted to resistant alloys and to multi-fibre cables.