Aluminium Seal with rolled tongue
Crushable aluminium seal with strap, to be closed with pliers. An ecological and convenient solution, this seal guarantees the origin and quality of single packages. Ideal for the sealing of trolleys, valves, carriages, bottles, etc… It can be declined in various models according to the requested dimensions, to be used with beaded wire and pliers (possible identification of the installer with an engraved marking on the pliers' blocks).
Detailed description
Product information
Use
Assembly with beaded wire inserted into the holes, and crimping with sealing plier.
Typology
Traditional sealing
Field of application
Energy sources and fluids
Food industry
Chemical and Pharmaceutical Industry
Metrology and weighting
Packaging
Box of 1 000 pieces
Technical characteristics
Engraving
Engraving on plate
Crimping with customised plier
Drawing

Associated products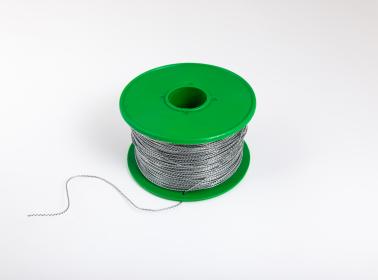 Galvanized stainless steel wire reel (0,84 mm)
Galvanized stainless steel wire reel with a 0.88 mm diameter.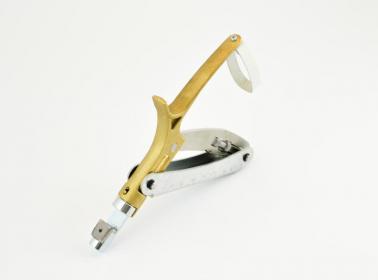 Perfra sealing plier
Sealing plier designed for aluminium seals with strip. This plier crushes the seals in a permanent manner.