Sealing plier designed for aluminium seals with strip. This plier crushes the seals in a permanent manner. The seals can leave a marking if the blocks have been customized.
Detailed description
Product information
Use
Crimping of aluminium seals
Field of application
Energy sources and fluids
Food industry
Chemical and Pharmaceutical Industry
Metrology and weighting
Material
Galvanized steel, stainless steel
Packaging
Per unit, mass of plier = 580 g
Technical characteristics
Pliers dimensions
Length 215 x width 85 x thickness 25 mm
Engraving
Carved blocks with a maximum of 6 letterings
Associated products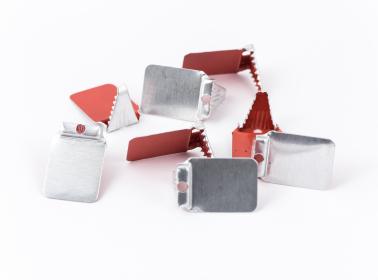 Aluminium Seal with rolled tongue
Crushable aluminium seal with strap, to be closed with pliers.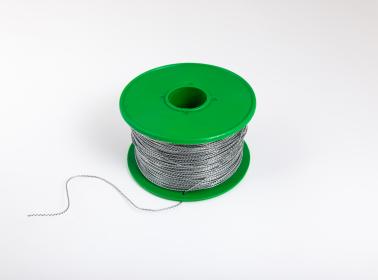 Galvanized stainless steel wire reel (0,84 mm)
Galvanized stainless steel wire reel with a 0.88 mm diameter.